So Red Light Saints are fortunate enough to take part in the LIVE 88.5 Big Money Shot again this year. With any luck we'll be posting stuff for a few weeks (and shows) to come, but that's anyone's guess at this point. With all the crazy talent in this city (and in the Money Shot) it could go 1 of 50 ways and nothing surprises us anymore…So cross those fingers and send a little mojo our way!
If you're not familliar with the LIVE 88.5 Big Money Shot, it's essentially a big band competition where the winning bands aren given career support in the form of…wait for it…Big Money!!!
Check it out:
http://www.live885.com/index.asp?mn=10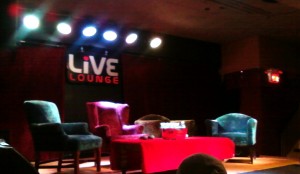 RLS is pretty "old school" with the Money Shot. This is our 3rd (4th??) year participating.  But this year there is a bit of a twist. Before you even play a note, prepare a set list, or do your make-up (…where's my guyliner?), there was a whole new business/marketing/workshop  aspect to the competition.
Seminars were held all weekend long with big industry names like Gavin Brown and Greg Nori (producers-Billy Talent, Sum-41), EMI and Epitaph records were there, agents, there were talks on digital marketing and media relations, as well as getting  Factor grants… All in all it was an amazing addition to the Money Shot that gave us all an in-depth look at the commercial music industry, inside and out. Some great advice on how to focus songwriting  (Chorus, Chorus…then another Super-Chorus, followed that by a Mega-Chorus Rex… all under 30 seconds), market effectively (Twitter or die, but don't be a douche about it…) and gave some ideas of what to look for when starting to promote/tour/record with your misfit rock band. It also gave us a chance to network a bit (schmoozing…Boy, do I suck at schmoozing!!!).
Not to mention chicken wings and perogies (…this is a higher calibre of grease than RLS is used to…)
About half of Ottawa's rock music scene was there. Most of them we knew in some capacity or another…friends, bands that we repect and share stages with…Something like 40 to 50 different Ottawa bands had people reppin' for them…all these different styles and sounds… The unique musicians and personalities from Ottawa's rock circus… I Can't help but think of that kick-ass 80′s gang movie, The Warriors…minus the bats, roller-skates and mimes…"CAN YOU DIG IT!!!"…(look it up…classic!)
Some of these brave bands got to have their songs ripped up by the Pros, analyzed and critisized…scutinized and carmelized…Lotsa "ouch moments", but some interesting feedback and P.O.V.'s…kinda hoped they'd do an RLS song…My ego was feeling pretty Herculean that day… We coulda handled it…hmmm…
Best moments: The Panel with Gavin Brown and Greg Nori. Funny cats…Big players and brutally honest…it was great!
Worst moment: … makin' a bad joke and lookin' like a dink to Greg Nori… (told ya…suck at schmoozing:(
The last seminar was the always awesome Tom Jackson workshop! We've seen this dude before and he's great. He says he "produces" live performance (Tayloy Swift…really?). He pretty much takes a band (this year was Love Machine…) and reworks their stage show to create "moments" for the audience. How to communicate your songs visually and augment your presence and impact for the crowd…Does Mick practice his chicken-walk in the bathroom mirror?…If you ask Tom, he'd probably say yes, and that's why he can still work a crowd of 70000 people at 60 like a pro.
Tom is hilarious and super informative. Some of the changes he made with the band were quite drastic and made a big difference in the visual of the song/moment. Love Machine took it like champs and rocked the first 30 seconds of one of their songs (about 20 times…for like an hour…) and had it picked apart, piece by piece…how to stand…who to look at…how to hold a mic…how to swallow your fake Canadian humility and be a "rockstar goddamit!" …Good Times!
 This was a great event…and a great investment in Ottawa's rock scene…We are truly an underappreciated and underestimated music town, but with the right support and community behind us, and events and opportunities like  the one we just had… This place could explode!
Hopefully we get to update this again (with good news) and go on to the performance round. Thats what were best at!
Keep er' evil
RLS