Red Light Saints are Back from their Cuba Tour 2011 and it couldn't have gone any better. It was incredible !!! We did everything we set out to do and all kinds of things we never expected. Our time in Cuba was filled with the most amazing experiences, crazy shows, good friends, non-stop hustling, powerful moments, great musicians, new fans, laughs, broken guitars….and Bucaneros!!!
We have a load of media to go through, and we can't wait to share it with all our fans and friends…as a start here is a quick little "photo tour" of our time in Cuba…Red Light Saints…Pinga!!!!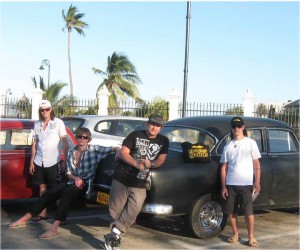 Red Light Saints and a Cuban Classic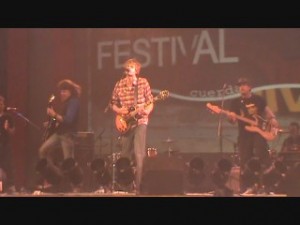 Rockin Cuerda Viva Fest!!!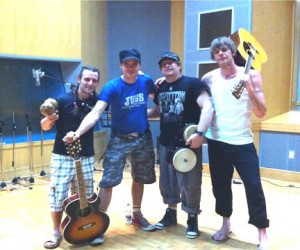 RLS at Egrem Studios after recording a roots version Of "Father and Son". This is the biggest studio in Cuba with an awesome collection of vintage gear.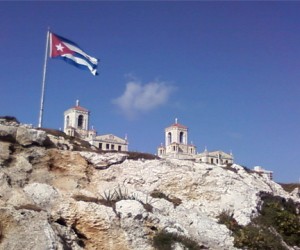 Viva Cuba!!!…The National Hotel at Malecon.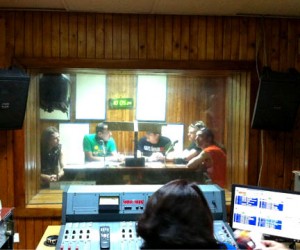 Early Morning Interview at Radio Taino…"Speak in short sentences"!!!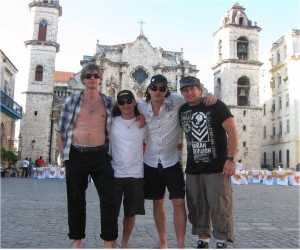 Red Light Saints in Cathedral Square in Old Havana.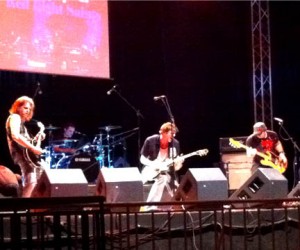 Tearin' in Up at Maxim Rock…Johnny's sick as a dog, but soldiers on.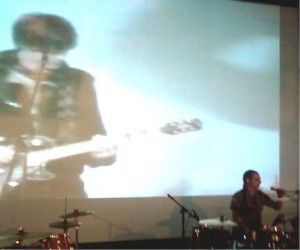 Big Chad and Lil' Dan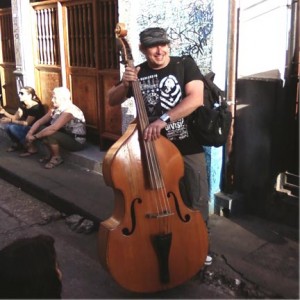 Humbe Doing some Busking in Old Havana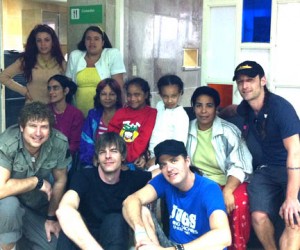 RLS played for the kids at The Oncology Hospital.
         This was a very memorable and meaningful moment for the band.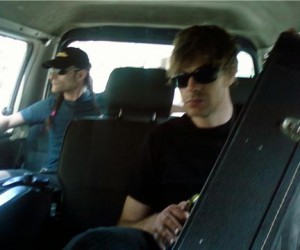 Heading of to a gig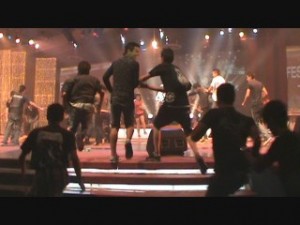 Kids Rush the Stage at Cuerda Viva…For a moment, we thought they were gonnna rip us to shreds!  One of the wildest shows we ever played…stuff got broke!!!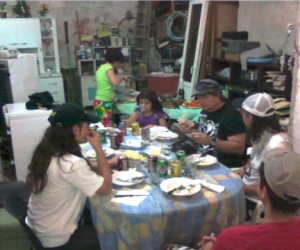 Traditional Cuban Lunch with a Local Family…The Yucca, Rice and Beans and Grilled Pork…Best eats we had the whole trip, hands down. Thanks Igor (y familia:)!!!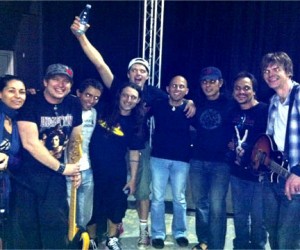 Doing a workshop with Cuban Musicians at the Maxim Rock. Ended up being a great big cross cultural jam…No Translation Necessary!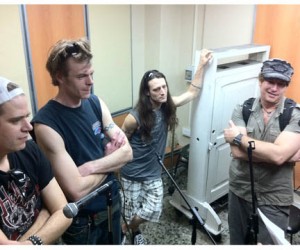 Radio Interview with Juanito Camacho at Radio Ciudad Habana. This guy was awesome. A month earlier, he was interviewing Jimmy Page…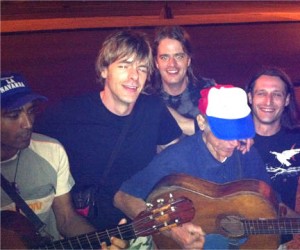 Jammin with the locals at Malecon by the seaside…someone has had too many Bucaneros!!!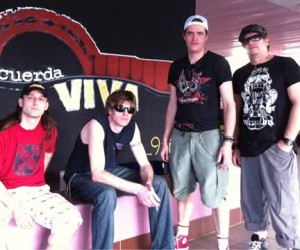 Outside the Cuerda Viva Venue.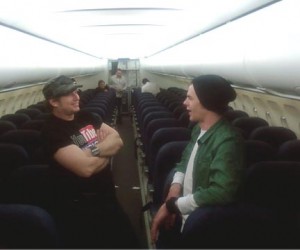 A little mid-flight band business.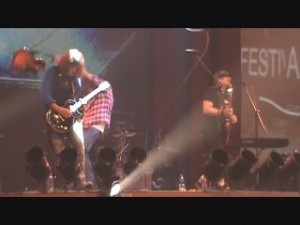 Another one bites the Dust…This Love/Hate relationship with Guitars is getting to be an expensive Habit…We had only been in Cuba 4 days!!!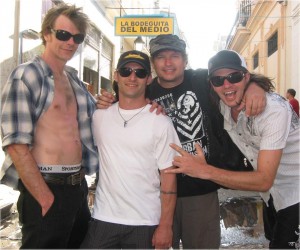 Red Light Saints walking the alleys of Old Havana.